Chancellors' £15bn will help limit impact of the cost-of-living crisis on the housing market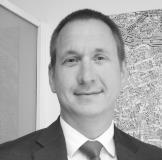 Tom Simper Jun 6, 2022, 13:00 PM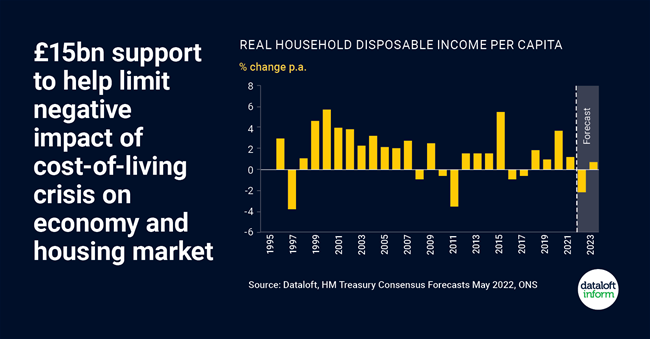 Before the £15bn support package was announced in May, the cost-of-living crisis seemed very likely to dent confidence in the housing market.
Real disposable household income is a good measure of the cost of living. It tracks the impact on average incomes of changes in inflation, tax and benefits.
Inflation soared as economies reopened after Covid, alongside supply chain disruption and a global energy crunch exaggerated by the war in Ukraine.
The £15bn alleviation measures will help offset the increase in energy costs with less well-off households helped most.
Clearly other cost pressures remain, but this assistance should help limit the negative impact on the economy and the housing market. Source: Dataloft, HM Treasury Consensus Forecasts May 2022