We've Started Again!
Donna Weetman, Maintenance and Development Manager, PAD4U Letting Agents Manchester writes: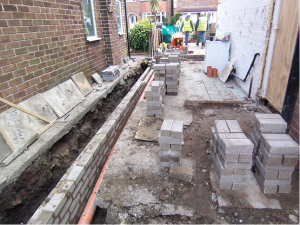 New Extension in Heaton Moor
After completing a double storey extension in Congleton at the start of the new year, Peter Anthony Developments have started another double storey extension at Deniston Road, Heaton Moor, Stockport to form a new family room and bedroom which includes a modern wet room with underfloor heating.
We are currently at roof stage with approximately 7 weeks to completion.
Watch this space for updates!