Reminder: Gas Checks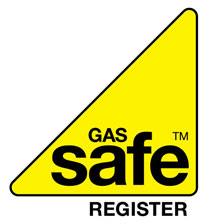 David Boyd, Managing Director, PAD4U Estate and Letting Agents Manchester writes:
Gas Checks need to be performed annually on every property that has gas appliances, such as boilers, gas fires, gas cookers, etc. It is vital that the Gas Check is carried out by a Gas Safe registered engineer who also has the correct insurances in place. The legal implications for not complying with this important legislation has resulted in many landlords receiving very substantial fines, and/or jail terms. The consequences for tenants has been serious injury, or even, loss of life.
PAD4U thus takes the management of Gas Checks very seriously. We recommend that all landlords allow PAD4U to organise Gas Checks with contractors that we have approved and have the necessary qualifications, are registered with Gas Safe, and have the necessary insurances in place. This is the simplest and easiest option and offers complete peace of mind.
If as a Landlord you would like to perform your own Gas Safety Check, then we need to have an ** original** Gas Safety Certificate before the current Certificate elapses. We will contact you and stipulate a date where we expect to receive the new Gas Safety Certificate. If the ** original certificate** (not a fax or a scan, etc), is not received by the stipulated date (for whatever reason), we will instruct a Gas Safe engineer to carry out the inspection on your behalf immediately, to protect you, the tenant and ourselves in such an important aspect of property management.