Rents must rise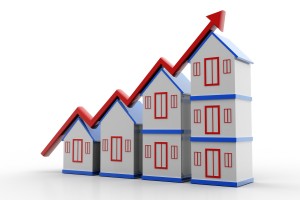 The media is currently littered with stories of rents rising, to the extent one would think they had double over night! Whilst, I'm sure some areas may have seen dramatic rises in rent such as the South East and London, many more areas are only seeing a minor "correction" in rents which has been long overdue.
Over the years multitudes of legislation (mostly ill-thought) has been thrown at landlords. This legislation may not have resolved any issues, but it has certainly resulted in extra costs for legitimate landlords. Take the Tenancy Deposit Scheme (TDS), such schemes have insured that landlords rarely receive the actual costs of the works they carry out in-between tenancies. For example, if a tenant has marked a wall, the landlord will NOT receive the costs of repainting that wall, only a minor adjustment for the mark itself. Back in the real world a landlord will have to find a decorator willing to come in to paint one wall (good luck), or usually end up painting the entire room so that the different ages of paint correspond.
The landlord needs to recoup this shortfall somewhere, and that somewhere has to be increase rent for every tenant. This is just one example of legislation that has increased the total costs for landlords. Other legislation includes selective licensing, health and safety legislation, energy performance certificates. All this legislation costs money and therefore rents have to increase to take account.
In conclusion rents have remained static for far too long, whilst the costs of being a landlord have increased. It was only a matter of time before the increased costs resulted in the necessary increases in rent. Whilst increased legislation isn't the only reason rents are rising, demand is also increasing due to banks reluctance to lend to first time buyers, it is factor that landlords must consider when setting rents.
Governments need to think carefully before introducing legislation that ultimately benefits neither landlords or tenants and increases the costs to everyone in the form of red-tape.