Bad Science and Bad Economics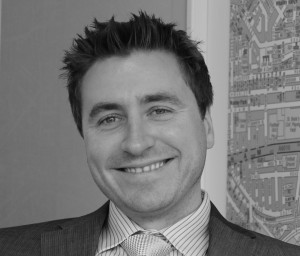 Ben Goldacre, in his book 'Bad Science', has been exploring the various stories we read and watch in newspapers and on TV regarding scientific subjects and shining a light on how much of it is founded on 'Bad Science'. This can occur through lack of research, lazy journalism or just general 'Bad Science'. We end up with an inaccurate picture of what is scientifically correct and what meaning this has in the context of our day-to-day lives.
Perhaps Ben Goldacre may turn his scrutiny to 'Bad Economics', as there are countless examples of such. One of my pet peeves is the comparison of investing in the Stock Market vs Investing in Property, as there are usually gaping holes in the analysis.
For example, leverage: the headline usually reads "Return of £100,000 invested in the Stock Market, equals £100,000 invested in Property", (over some arbitrary time frame). However, the error is in the question; £100,000 invested in property would equal £400,000 invested as most investors would use mortgage funds to leverage their money (here I calculate for 75% Loan To Value as an example). Of course it is not usally possible for a private investor to do the same with the stock market (although options, futures, etc offer leverage they do so over set time frames that require constant rollover, which may involve a margin call depending on how the investment has performed), as no bank will give long term funds for this type of investment. So the actual comparison should be £100,000 invested in the Stock Market, against £400,000 invested in property (taking into account the interest costs of the bank funds). The outcome of which, of course, would be very different.
The question above, however, is still incorrect because it assumes average house prices. However, most property investors don't buy into a property index, but rather an individual property or properties. Thus, the comparison should be £100,000 invested in an individual Stock (or Stocks or Index) vs £400,000 invested in one or more properties. Now this is where things get tricky. There are significant studies which demonstrate that both private investors and professionals alike are pretty poor at choosing companies that beat the market over time, i.e. stockpicking, so it's best the investor sticks with an index, but his/her returns will thus be limited. There are many explanations for this, but one factor is likely to be a lack of understanding of what they are buying. Whilst I have found no evidence to suggest that investors would be better informed on individual properties, I would hypothesise that they are more likely to buy in the area they live, and therefore have more information regarding schools, transport, the type of potential tenants, and that to a reasonable trained eye most of the information about a property would be more readily available to anyone.
Whilst this article does not provide the answer, perhaps if financial journalists could start by asking the right questions, the information gained can be used by private investors to make sensible financial decisions on real world scenarios.