Team Changes: Paul Robertson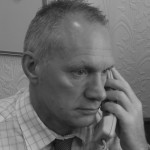 Paul Robertson who has worked for PAD4U for over 20 years has finally had enough (of the weather that is!), and is relocating to Perth, Australia. Paul has served in many roles during his time at PAD4U, his most recent as Business Development Manager. Paul's vast experience and knowledge of the property market will be definitely missed, but we wish him all the success in his future career down under.
Paul will remain a major landlord at PAD4U, having built up a significant portfolio during his time with the company. The company has always encouraged its team to get involved in the property market as we feel being an experienced landlord is the best way to serve other landlords and understand their needs. It also ensures that we ourselves demand the best service from PAD4U, as landlords. Paul will certainly continue to expect the best service within the industry as a portfolio landlord from PAD4U and will continue to advise the company as it grows.
On a personal note Paul will be missed. He has helped me build and modernise PAD4U since I took over the reins of the company and his dedication and his work ethic I have greatly admired and looked to emulate. Without such PAD4U would certainly not have grown and moved so far forward as it has. Paul, in all but name is family, and I hope this move brings much happiness. I'm pleased that property has given Paul the security to be able to make such a bold move and underlines our continued belief that property can bring wealth and security over time.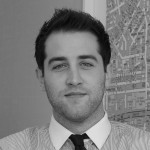 Luke Elston will have the daunting task of filling Paul's shoes, as he becomes PAD4U's Business Development Manager. Luke, who joined PAD4U 3 years ago, from the Halifax Estate Agency, has shown great drive and determination in helping PAD4U deliver the best service to it's customers. Luke has successfully completed both his ARLA Technical Award for Lettings and Property Management, and NAEA award for Sales and is keen to become a landlord when the opportunity presents itself. Luke has earned respect from landlords, tenants and colleagues alike for his tenacity, reliability, and commitment to his work and is looking forward to introducing himself to existing landlords over the next month and listening to their needs and continuing to improve our service.