Rents are not out of control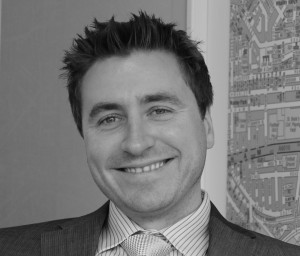 David Boyd, Managing Director, PAD4U Estate and Letting Agents Manchester writes:
Whilst some areas of London are seeing dramatic increases in rent, across the country rent rises are long over due. Rents are normalising - they are not out of control.
Rents have languished for many years and are only now beginning to rise, there are number factors for this discussed below. Rents are merely playing catch up to the reality on the ground.
Legislation
Tenancy Deposit Scheme: This scheme has increased Landlord's costs in-between tenancies as "fair wear and tear" is often misrepresented. This has also increased Inventory costs due to the level of detail required.
Energy Performance Certificates: This EU legislation costs landlords for each property they rent.
Selective Licensing: Whilst HMO licensing can be justified, Selective Licensing has been used certain by some Councils to obtain significant funds although the work is already carried out by ARLA agents (for instance checking Gas Certs). Effectively the landlord pays twice.
HHRSS: New Health and Safety checks that landlords need to be aware of, increasing administration costs.
Whatever your thoughts are about the above legislation, there is no denying that it all has a cost. This cost, must in the end be met by the customer i.e. those paying rent.
Risk
For too long landlords (who rushed into buy-to-let properties) didn't adequately caluclate for the risks they were undertaking including:
Void periods (although this risk is now very low)
Changes in interest rates
Housing Market turmoil (negative equity, etc).
Arrears (which can be insured for but at a cost)
Maintenance costs
With a more mature market and landlords taking proper account of risk, there must be adequate reward for the risk of owning the asset, which results in higher rent.
Demand
Due to the banks panicking over their own incompetence, first time buyers who would be willing to buy a property are now being forced to rent. The banks seem incapable of calculating risk and therefore are closing the door on these purchasers.
All the above factors are going to increase rents to normal levels. Landlord's have effectively provided subsidised housing in the UK for many years, due to a buy-to-let boom and a lack of understanding of the risks and costs of being a landlord. Rents will need to reflect the risk, legislation, and demand in the market as the Private Rental Sector (PRS) matures. The PRS still provides a more competitive rate than any other form of housing, such as council and Housing Associations, once subsides are accounted for.