House Prices 2012 - What next?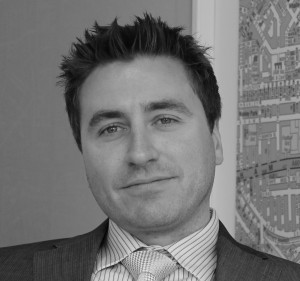 David Boyd, Managing Director, PAD4U Estate and Letting Agents Manchester writes:
Last year I predicted that average house prices were likely to be flat over 2011, and for all the news mania in-between, this is pretty much what happened. Halifax noted a 1% drop (up to November), Nationwide a 1.6% gain (up to November) and Land Registry (up to October) a 3.2% drop. This is in stark contrast to some economists' predictions of a 20% slump in house prices. Compare to a 6% drop in the FTSE 100 over 2011.
The average figures of course belie a whole host of outcomes as I am always careful to point out. London, was the only region to see gains in England and Wales for instance. However, this is on a regional basis which is a very coarse average. Within every town and village and even street, each will have a different story to tell, which is why I always advocate focusing on local property prices when making an investment decision, whilst maintaining an overall view of house prices.
But what next for 2012? Again as in 2011, there are many factors at play which could see property prices falling further, and opposing factors which could see prices recovering. The main factors likely to drag on property prices are increased unemployment (especially as the Government continues its cuts in the civil service), constrained wage increases, the eurozone crisis (as this could affect available mortgage funds), banking regulation (ditto). Factors which will assist property prices include low interest rates, more quantitative easing and banks (perhaps given that property prices have been reasonably stable) offering more reasonable and flexible mortgage products.
The eurozone crisis is perhaps "the big one" and it's impact is difficult to predict. However, unlike the property crash, the problem is well known and understood by the majority of people and therefore is less likely to be a "shock to the system". In comparison few economists actually predicted the crash in house prices due to lax credit via derivatives and securitisation of mortgage loans. The Government and the Bank of England's position has become reasonably transparent (even whilst they still do not admit such), they wish to have a soft landing for the housing market and have been following an inflationary policy to secure such. The bank (due to our independence from the euro) still has its hands on some fairly significant levers for the economy and the Government are also carrying out policies of easing credit to medium sized companies.
It is for the these reasons that I predict the Government and Bank of England will be mostly successful in ensuring a soft landing and although house prices are likely to weaken next year, economists predictions of 10-15% drops are likely to be proven wrong again.
Transactions levels are likely to remain low as these opposing forces play out the probable stalemate that will ensue, and speculators stay clear (there will also, thankfully, be less property programmes on TV I predict). However people will still have families and thus require a bigger home, seniors will still downsize to release equity, people will continue to move around the country to find work, and pretty much life will go on. Ultimately whilst people can pause in their dealings with property, it can't be stopped and even the oft cited rental market has proved no great escape as tenants remain subject to rental fluctuations and potential upheaval, therefore, the ladder of life and property are intertwined and it is why it will remain, over the long term, one of the most stable asset classes.