PAD4U money saving tips for 2012
In times of austerity its important that your money goes further. Shopping savvy can make a huge difference in what you pay for the products and services you use everyday. In this article we share some of our top money saving tips for 2012.

1. Use your Tag Passiton Card (Get one if you haven't already £5)
The Tag PassItOn Card gets you big discounts in Levenshulme such as PAD4U, the Inspire Cafe, 1001 Antiques, APL Locksmiths, etc, etc. It also works in Didsbury, Chorlton and City Centre, as well as other areas in Stockport and Manchester. Simply visit the web site http://www.tagpassiton.com to start saving!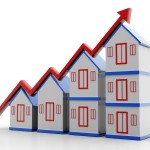 2. Buying could be cheaper than renting
Interest rates are at an historic low and most economist expect them to stay low for a number of years due to the difficulties in the euro zone. There are also a number of competitive mortgage products appearing on the market. You are likely to still require a sizable deposit, but if you do have funds, you monthly mortgage costs may be significantly cheaper than renting. Speak to your local Independent Mortgage Advisor to assess what products are available to you. Note of course that interest rates can rise. Keep an eye on local property prices at www.facebook.com/pad4u or follow PAD4U_Agents on Twitter - we often post some of our most competitively priced properties here first, even before they get on Rightmove.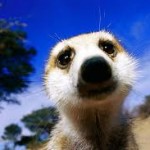 3. Insurance
Insurance costs are soaring, both for property and cars, so ensure you shop around. Websites such as moneysupermarket.com and comparethemarket.com, will search many insurance companies to find you the best deal. Comparethemarket.com has a free Meerkat giveaway also! Make sure to check with directline.com as they do not put their deals on comparison sites.

4. Products
Groupon is already a well known site, but has suffered from bad press of late, you can still bag a bargain, just read the terms and conditions carefully. HotUKDeals.com is a website for customers to share the best deals they have found on the web or in store. Whether it be a washing machine or a games console, you can usually save money by following savvy customers who post deals on this site.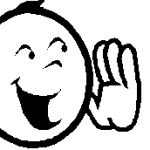 5. Ask!
Don't be too polite to ask for a better price. You'll be amazed how often this succeeds! It obviously isn't going to work in McDonalds and it's not appropriate in all circumstances, but you'll be surprised where it can work.