Property Revival Stamped Out?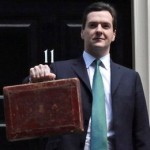 George Osbourne's Budget has caused much controversy regarding whether "we are all in it together". The cut in to the top rate of tax and subjected pasties to VAT gave plenty of headlines to the tabloid press, but what about the property market? Given how central to the credit cruch the property market has been, I found it somewhat surprising that so little attention has been bestowed upon this topic by the Chancellor.
The housing market was enjoying a small revival in fortunes as the rush to avoid paying Stamp Duty took hold but figures from the British Bankers Association (BBA) show mortgage approvals tailing off as the stamp duty holiday came to an end. I was surprised that the Chancellor did not extend this holiday, or better still redefine the boundaries so that ordinary families buying the average house were not having to find extra funding to pay Stamp Duty at a time when the banks are demanding higher deposits? The only change to Stamp Duty was an increase from 5% to 7% for properties valued in excess of 2m+. But what about the millions of ordinary people looking to get on the housing ladder? The Government have setup a couple of schemes, including NewBuy, but these are focus on newly built homes rather than existing property stock and will only benefit few First Time Buyers.
Stamp Duty is considered by many economists to be an archaic and badly designed tax. The boundaries are arbitrary and create skewing of house prices at those boundaries. However, the Chancellor has decided whatever the negatives are, the tax is certainly less easy to manipulate than income for high earners. The major loophole of buying property in corporate or off shore companies being firmly closed by the Chancellor.
Given that Stamp Duty is likely to be here with us for some time, what can First Time Buyers do? The answer might be to seek out areas where family homes can be purchased under the existing £125,000 Stamp Duty threshold. Levenshulme is just such an area and has a plethora of family homes under that Stamp Duty threshold. Levenshulme also offers superb transport links, excellent school facilities and a thriving community. First Time Buyers will need to seek out areas such as Levenshulme to avoid stamp duty and potential benefit from the growth and the investment that is being channeled into these areas.