Take advantage of proposed changes to planning law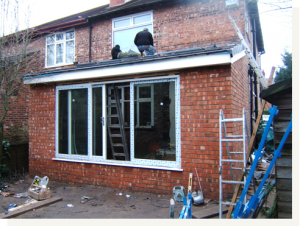 Proposed changes to planning permission could present opportunities for savvy buyers and investors.
The Government are proposing to double the current allowance for extensions (from 4 meters to 8 meters) to be permitted without having to go though planning approval.
There will be a temporary planning holiday for a year, but this will present an interesting window of opportunity to carry out a larger extension or conservatory without getting bogged down in red tape.
For buyers who are looking to stretch their budgets further, searching out properties that have potential to extend could save thousands and end up with a larger property than they could otherwise afford.
For investors, it's well known that extending a property has the biggest impact on the value of a property and therefore seeking out cheaper properties that have the potential to extend quickly without requiring planning, could be a real boon.
The changes, which only apply to single storey extensions, are due to go out to a short six week consultation and could be in force by the end of the year.