Green Deal? Perhaps.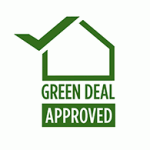 The Green Deal has launched and whilst many will be aware of this, few actually understand what is it and whether it is good or just a green one. There are 3 players in the Green Deal, Assessors who will determine whether the works will cover the loan (the Golden Rule), the Provider who will loan the monies and arrange a Green Deal Installer to carry out the works.
Finding more detailed information isn't so easy such as the interest payable on the loan, although it's widely reported that upwards of 7% is likely to be charged, which given current Bank of England rates of 0.5% is quite strong, and will make it difficult for works to pass the Golden Rule. Relief comes in the fact the loan is very long term anything between 10-25 years (the later consistent with a mortgage term). The debt is paid back via the electricity bill on the property.
There are many unanswered questions as to what works (if any) will actually meet the Golden Rule, whether the debt attached to the property meter will deter future buyers, or indeed tenants who will be paying for the works whilst living in the property. Of course, if the Golden Rule holds then future buyers and tenants will enjoy the benefits.
Like most Government schemes this is certainly has merit, especially for landlords who will soon be forced into upgrading their properties to meet energy efficiency requirements anyway. However, the deal is only as good as its implementation. So far confusion reins and I'm not sure even the providers really know what is going on or how it will work in practice.