Landlords: Choosing a Letting Agent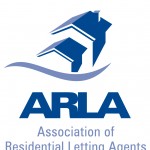 I read with interest a recent article by Stephen Wilcot in Investors Chronicle. The article reports that only a third of landlords check their letting agent belongs to a professional body. I find this difficult to grasp as a landlord myself, knowing that only agents who belong to a professional body such as ARLA offer protection of Clients' monies.
I bet the majority of those landlords would think twice about depositing their cash in a bank that was not part of the Financial Services Compensation Scheme which covers deposits up to £85000. The same care should be afforded to their choice of letting agents as they are working with their money too,
Many landlords have come to PAD4U having lost thousands of pounds by believing that all agents are the same. They have leaned the hard way that this common held belief is not true. I'm hopeful that the Government will eventually regulate letting agents, such that they all must belong to a professional body and insure Clients' monies; until then, professional bodies such as ARLA need to try harder to make landlords aware of this critical difference so landlords can make informed decisions.