PAD4U Investors In People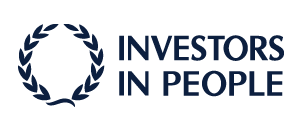 PAD4U have achieved the Investors in People Award again after being reassessed today by an independent assessor. We're proud to have achieved this award (first awarded in 2010) as it demonstrates our continued commitment to the highest standards in professional development of our team and their dedication to offer the best service to our customers.
The Investors in People award measures numerous aspects of the business including training, communication, morale, and commitment of our team to grow and improve the business. It demonstrates that we are not standing still, but instead investing in our business and services and continually innovating and improving what we do.