Buying Property in a Fast Moving Market
[caption id="attachment_1406" align="alignleft" width="300"]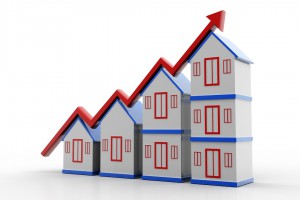 Buying in a Fast Moving Market[/caption]
It doesn't seem that long ago that this article wouldn't be relevant to anyone looking at buying property in the UK, but markets can change suddenly and we now find ourselves in a market where pent up demand to buy property is finally being released with the Help to Buy scheme and confidence is returning to the housing market.
PAD4U has seen over the last couple of months several of it's marketed properties selling quickly at asking price with a number of interested parties making offers as demand picks up in the local sales market. But what do buyers need to do to be successful as the market picks up pace?
First Time Buyers who haven't had experience in buying property will find the tips here useful, but also veteran investors may also need to adapt their approach as we enter a new stage in the property market.
Get all your ducks in a row
When it comes to getting the best property for yourself you need to be organised as this will demonstrate that you are a buyer who is to be taken seriously by agents and vendors. Firstly, you'll need to get your funding in place and be able to demonstrate that you are in a position to buy. If you require a mortgage this means getting an agreement from a mortgage provider that they are happy to lend to you, and bank statements showing deposit funds. Contact local established estate agents who will be able to give you independent mortgage advice across a broad range of providers. You should also contact you own bank who may have special deals available to you. You should always seek independent advice.
Secondly, don't leave finding a solicitor to the last minute and don't just choose the cheapest one as it could cost you your dream property. It's worth speaking to local agents who work with solicitors all the time, they'll know the local solicitors who provide a good efficient service. Be careful however, of choosing an online or generic service even if it is cheaper. You need to have a good relationship with your solicitor they need to know the local terrain. Your solicitor is there to protect your interests in this transaction, and if they do not work efficiently you could lose a sale. Choose wisely!
Thirdly, get ready for having to make a six figure sum decision in less than a day. I think this is probably one of the hardest things to prepare for especially as a First Time Buyer. Naturally you will be nervous about making such a big commitment so you need to prepare your mind to do so. Preparation is the key to making a quick decision. Write down what you are looking for in a property; what is absolutely necessary and what would be desirable. Narrow down your search to the specific area or areas you are interested in. That way when you do go out house hunting you'll recognise a great deal when you see it. Remember you will always need to make a compromise you won't get to tick every box on your list (unless you're a footballer in the Premier League).
Making the Offer
During the financial crises it wasn't unusual to receive low-ball offers on properties, but doing so now might rule you out from being taken seriously as a buyer or as an investor, so be careful that any offers you make are sensible.
Offering lower could cost you more (yes read this sentence again!). You are not likely to be the only person offering on a property and you should be careful not to get involved in an auction which could see the price go above the asking price. Better to make a strong offer earlier in the process on the basis that the property is no longer marketed (this is also true for investors). Don't be put off making an asking price offer, if this is the property you have been looking for and you are able to afford it - do it. Others are likely to recognise the house as a good deal if you have. The quicker you can get your offer agreed along with your supporting documentation that proves you are in a good position to buy, the better chance you have of getting the property you really want.