10 Tips to make your home more saleable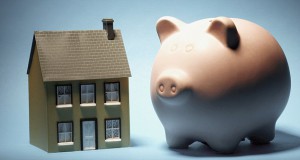 Are you stuck in your current home waiting for a sale with no light at the end of the tunnel? There is a number of things you can do to ease along the sale of your house, most of the time we as humans struggle with vision when we walk into a property we look passed the ability to see how we could make some properties our ideal home, make the change in your house with these simple tips we have Put together to help you sell it!
The kitchen comes first
 You're not actually selling your house, you're selling your kitchen – that's how important it is. The benefits of remodeling your kitchen are endless, and the best part of it is that you'll probably get 85% of your money back. It may be a few thousand pounds to replace countertops where a buyer may knock £10,000 off the asking price if your kitchen looks dated. The fastest, most inexpensive kitchen updates include painting and new cabinet hardware. Use neutral-color paint so you can present buyers with a blank canvas where they can start envisioning their own style. If you have a little money to spend, buy one fancy stainless steel appliance. Why one? Because when people see one high-end appliance they think all the rest are expensive too and it updates the kitchen.
MAXIMISE THE POTENTIAL
Think positive. If you can add value to your property by obtaining planning consent for a loft extension or rear extension, then it may be worthwhile having the drawings done and getting the consent in place, This will appeal to buyers who would be keen to do work but are concerned about whether they would get consent. Obtaining consents with the right architect on board isn't vastly costly and could add a lot of value."
CLEAN and CLEAN again!
Get rid of smells. Clean carpeting and drapes to eliminate cooking odors, smoke, and pet smells. Open the windows. Put higher wattage bulbs in light sockets to make rooms seem brighter, especially basements and other dark rooms. Replace any burnt-out bulbs.
Repair and fix
Make minor repairs that can create a bad impression. Small problems, such as sticky doors, torn screens, cracked caulking, or a dripping faucet, may seem trivial, but they'll give buyers the impression that the house isn't well maintained.
Conceal the animals
You might think a cuddly dog would warm the hearts of potential buyers, but you'd be wrong. Not everybody is a dog- or cat-lover. Buyers don't want to walk in your home and see a bowl full of dog food, smell the kitty litter box or have tufts of pet hair stuck to their clothes. It will give buyers the impression that your house is not clean. If you're planning an open house, send the critters to a pet hotel for the day.
GARDEN
Tidy your garden. Cut the grass, rake the leaves, trim the bushes, and edge the walks. Put a pot or two of bright flowers near the entryway.
Take the home out of your house
 One of the most important things to do when selling your house is to de-personalize it. The more personal stuff in your house, the less potential buyers can imagine themselves living there. Get rid of a third of your stuff – put it in storage. This includes family photos, memorabilia collections and personal keepsakes. Consider hiring a home stager to maximize the full potential of your home. Staging simply means arranging your furniture to best showcase the floor plan and maximize the use of space.
Play the agent field
 A secret sale killer is hiring the wrong agent. Make sure you have an agent who is totally informed. Know what properties are going on the market and know the comps in your neighborhood. Find an agent who embraces technology – a tech-savvy one has many tools to get your house sold.
The show must go on!
Always be ready to show
Your house needs to be "show-ready" at all times – you never know when your buyer is going to walk through the door. You have to be available whenever they want to come see the place and it has to be in tip-top shape. Don't leave dishes in the sink, keep the dishwasher cleaned out, the bathrooms sparkling and make sure there are no dust bunnies in the corners. It's a little inconvenient, but it will get your house sold.
Keeping up appearances
The first impression is the only impression. 
No matter how good the interior of your home looks, buyers have already judged your home before they walk through the door. You never have a second chance to make a first impression. It's important to make people feel warm, welcome and safe as they approach the house. Spruce up your home's exterior with inexpensive shrubs and brightly colored flowers. You can typically get a 100-percent return on the money you put into your home's curb appeal. Entryways are also important. You use it as a utility space for your coat and keys. But, when you're selling, make it welcoming by putting in a small bench, a vase of fresh-cut flowers.