Chores That Increase Your Home's Value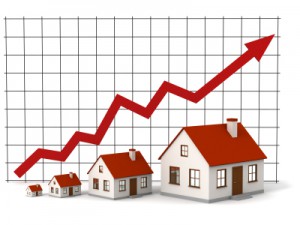 If you're looking to sell your home you'll want to get it in the nicest possible condition. This needn't be a thorough cleaning of every last square inch of the property. The fact is that when people are looking around a house for the first time there are a number of key features they tend to notice, so if you're strapped for time focusing on these can make sure things go much more smoothly.
Clear the Clutter
When you look around a potential new house for the first time what do you think about? Is it how happy you'll be here? How cozy it will be for you and your family to curl up on the sofa or sit around the dinner table? The magnificent feasts you'll prepare in that kitchen?
No it's not. The first thing you think is "Where am I going to keep all my stuff?" This is why you need to declutter if people are viewing your home. It's not just that the clutter makes your house look untidy – in all honest the prospective buyers don't care whether the house is tidy, because they're not going to have to share it with you are they? But they are going to be wondering how they're going to fit all their books, clothes and ornamental porcelain dolls into the house, so if your stuff is piled into a number of leaning tower of Pisa sculptures, they're going to have doubts about your home's holding capacity.
Paint and Patch
Your living room, your kitchen and the master bedroom are going to be the key places when it comes to the grand tour, the chances are your potential buyer will be standing in one of these rooms when they make their final decision. So a lick of paint here could make all the difference. Don't get too experimental – no bright, jazzy colours. Stick to various shades of beige – off-white, mushroom, taupe or medium brown.
Remember, now isn't the time to experiment, play it safe, and when you're done don't hang up too many pictures or family photos, you don't want the walls looking cluttered.
Think of the Curb
Before you can get a potential buyer into the house they have to see it from the outside. If they're not overwhelmed the moment they see your house that's okay, you can still turn it around. But idea you want the first impression to be a good one.
So make sure there's no peeling paint visible from the front of the house, keep all the windows clean, mow the front lawn, even clean the gutters. If the front lawn has any bald spots try planting a couple of tactical shrubberies to cover it up.
Do anything that will prevent someone walking up to your house and immediately thinking "Fixer upper opportunity". Instead, make sure you're showing the very best face of your house. Encourage potential buyers to think they could create as many cherished memories in your home as you have already.
Source agent right