First Time Movers' Survival Guide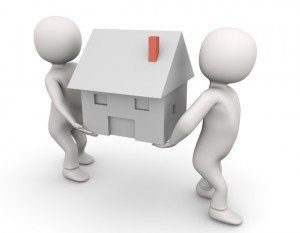 You've found your new dream home and the paperwork is complete – so here's where the fun starts. Moving in can be stressful, but with some careful and timely planning the move with be smooth and you'll be happily living in your new property in no time.
4 weeks before moving:
If you have an ideal moving date in your head, now is the time to be confirming the date with the landlord of the new property and arranging some holiday days with work. Whilst you're in the process of making bookings, you also need to let your telephone, utilities and broadband providers know that you're moving and when you are doing so. This means that your existing details end on the day you move and re-start when you move in – thus not leaving you without the necessities. You should also be considering the beginnings of packing at this time, along with clearing out anything that you don't wish to take with you.
2-3 weeks before moving:
With three weeks to go you should be placing your request for a self-drive van or with a removal company, to help you transport your belongings to the new place. When making the booking, be sure to ask about their insurance cover for if your belongings are damaged in transit, and if they provide boxes in which to pack up your stuff. If they don't provide boxes, you should start to collect your own. Be sure to get the booking confirmation in writing so that you can defend yourself if the worst happens.
You should also contact your home insurers to discuss cover at the new place, and to change your details. You will also need to change your details at your bank or building society, along with your doctor.
As you start to pack up more of your items consider packing and labelling them in relation to a system, such as which box needs to be opened first or what each box contains (i.e. bathroom items).
With 2 weeks to go you should be arranging for the Post Office to redirect your mail to your new address, and you should also double-check your address change with the service providers, such as utilities, that you contacted previously.
The day before moving:
The day before the big move should be spent cleaning the property. Be sure to wash down all paintwork and surfaces, along with the carpets. Pack any essentials into an easily accessible box (i.e. clothes for the next couple of days), and also pack any remaining items in the property into a final box.
You should also defrost the fridge and freezer if you're leaving the appliances there, or switch them to maximum if they're going with you.
MOVING DAY:
On moving day, you should pack up any remaining curtains, bedding and other materialistic items. You should turn off all electrical appliances and central heating, and also make a note of the gas, water and electricity meters. Be sure to also check all small storage areas to ensure that nothing is left behind.
The keys should then be dropped off at the estate agents or other agreed place en route to the new house. When you arrive at the new property, you should take note of the meter readings – this prevents any unnecessary charges on your part.
It just goes to show that a little advance planning can go a long way when it comes to moving smoothly and safely. Think ahead, and good luck with your big move!