Top Ten Tips for moving home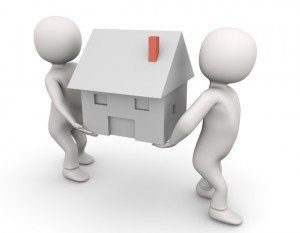 Moving may be one of the most stressful things we do in life but it's an unavoidable necessity for many of us at some point. Mark Prout, managing director of London removals specialists Aussie Man & Van, highlights the top 10 mistakes people make when moving home – and how to avoid them:
1) Packing late wreaks havoc with your nerves and leads to broken objects and damaged clothes. Always plan to get the packing finished so that you have a good buffer between the day you finish and removal day.
2) Book your removals firm as soon as you've got your moving date. If you don't, you may find everyone is booked up, particularly if you are moving on a Friday, towards the end of the month or during the summer. You could do it yourself and hire a van but while that may be the cheap way of doing it, it's time-consuming and backbreaking work.
3) Choose your removals firm carefully to ensure they do a good job: ideally get a recommendation from a friend, family member or colleague. Make sure they are members of the British Association of Removers (BAR) www.bar.co.uk
4) Some people forget how much of their life is computer-based. Back up everything to a portable hard drive so that you can access it via someone else's computer if necessary.
5) Forgetting to label boxes means that your kitchen materials end up in your bedroom and vice versa. Label precisely and in detail. If your removal company is packing for you, good firms will label each box with the name of the room it is destined for, ensuring they end up in the right place.
6) Work out measurements in advance. Don't end up with an item of furniture that doesn't fit, and in a worst-case scenario, blocks access into your new home.
7) Don't disregard insurance. If you break something, it could be a costly mistake. If you are packing yourself, check your household insurance covers damage and breakages in transit. Removal companies will not be able to provide this level of cover unless they have done the packing themselves.
8) Try to get your new home cleaned a day or two prior to arrival. This isn't always possible if you are moving in just as the previous owners are moving out but if there is some leeway, it will make a huge difference.
9) Don't decide to pack up clutter and deal with it at the other end. Declutter before your move and ruthlessly discard things with no thought to sentimentality.
10) Take valuables with you rather than packing them up for loading onto a van or lorry. First, you might need them quickly at the other end and secondly, you can relax knowing that your passports and jewellery are not stuffed into a large box, unreachable for days.
For more moving advice, contact Aussie Man & Van. To view the website please click