5 Buy to Let Tips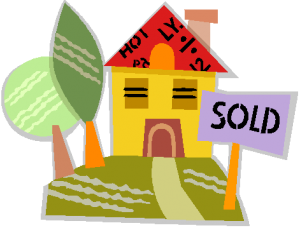 Buy to let can be an attractive long term investment. For those who can raise a large deposit (most lenders will require between 15% & 30%) it can be a great way to invest your money in comparison with savings or shares. Here are a few tips to help you along the way.
Research the Location
When selecting a buy to let property location is key. Tenants can move with a month's notice which could mean you are left with a property with no rent coming in. You don't necessarily need to buy something that is close to where you are currently living. Consider looking further afield. Look at local schools, amenities and transport links. You could use websites like Rightmove and Zoopla, to see which areas are popular and which areas take longer to find tenants. Talk to local people, even better, the neighbours of a property you are interested in, their knowledge of the area could be helpful.
Target your Tenant
It is very easy when looking at houses to see yourself living in them. Remember that you are the Landlord, so decide what kind of tenant you are looking to attract and make your decision on this basis. For example, students would probably need good transport links, and good nightlife, families would be interested in the local schools and shops. This will make a big difference to the property you select.
Money
You will need to do your maths! As stated previously you will probably require a deposit of between 15% and 30%. However, as a buy to let investor you are in a strong position as you are chain free. Vendors might be prepared to negotiate for a quick and smooth sale so bear this in mind.
What if it all goes wrong?
Make sure you are aware of what could go wrong. You need to consider that there may be times when the property is empty and you will have no rent coming in. Can you afford to pay the mortgage is this happens? You would also be liable for any repairs and maintenance to the property. Although the property market has been stable for some time, if there was a drop in the market could you manage? You also need to remember that you would not be able to retrieve your money quickly.
Once you've made your purchase.
How involved do you want to be? Buying the house itself is just the first step. You will still need to handle viewings, find a tenant, collect rent and deal with any repairs or problems. You can pass on all these things to an Estate agent who for a percentage will manage the property for you. You will make more money by doing it yourself, however your weekends and family life might suffer!