Prepare your Home for Spring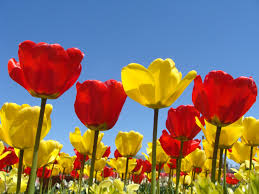 Although winter is still upon us, if you're anything like me you will be looking forward to the time when the days grow longer and the first daffodils break their way out of the cold ground. There is plenty you can do in and around your home to prepare for spring, here are a few ideas.
1. Look at the exterior of your house. Winter can take its toll, and it's a good idea to check that all your gutters are still intact, clear and working, your roof tiles are all in good order (especially if there has been snow) and the seals around your doors and windows are still serviceable.
2. Prepare the garden. Although perhaps a little early to be donning a deck chair with a Pimms! You can give your spring garden a chance by having a tidy up. Clear any dead leaves, trim any debris away from trees. Sweep paths and walkways and pressure wash if needed.
3. Spring Cleaning. There is a reason this phrase has stuck! A great time to do the jobs you skip over! Clean the inside of windows, hoover behind your beds and sofas, get the kids to sort through their rooms and clear out. I'm afraid to say that cupboard by the front door with hats, coat, shoes, scarves won't clean itself out! Clean the inside of Kitchen cupboards, defrost your freezers, sort wardrobes out, and pack anything away you won't use in the warmer months. Wash duvets and pillows, look at your curtains and soft furnishings as these can get very dusty, and you'll be amazed what a quick whizz through the washing machine can do.
4. I always take the time during my spring clean to check the smoke alarm and carbon monoxide monitors are working. It is so easy to forget to test these items and we all know how important they are.
5. Minor repairs. Time to prize the hubby out of his armchair!! Those little jobs you've been meaning to do, the leaky tap, the broken door handle, now is the time!
It can seem like a lot of work, however, making the time to have a spring clean means your home gets a good sort out once a year. I find it makes day to day life just a little less stressful and you can give yourself a pat on the back once it's done!