Should You Rent out your House?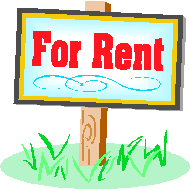 Most people when looking to move need to sell their current property in order to finance the move. However, with the property market climate buoyant and with mortgage rates becoming more competitive, it may be possible for many people to own two or more properties. The question is, should you rent your property out or sell it?
Property Prices
A crucial question. What are property prices going to do? If property prices are rising then building a portfolio of property will undoubtedly have a financial advantage. However, if property prices are falling, then your property goes down in value and selling might be the way forward provided not in negative equity. As a general rule, property prices are rising, so if you are looking to keep the property as an investment, a dip in the housing market shouldn't be the end of the world.
Mortgage Restraints.
You will need to check your mortgage, as lots of mortgages will not allow you to rent your property out. Switching to a buy to let mortgage will probably incur costs such as valuation fees, survey fees and new mortgage arrangements. Another consideration is can you afford the mortgages. If your property is left without tenants, can you afford to pay both mortgages and if so, for how long?
Income Tax and Capital Gains.
If you make a profit on your rental property you will have to pay income tax on it. Capital Gains Tax is a tax on the gain or profit you make when you sell, give away or otherwise dispose of something. It applies to assets that you own, such as shares or property. You don't have to pay Capital Gains on your primary property when you sell it but you may have to on a second property. The calculations are complex so talking to a tax advisor or directly to HRMC may be prudent.
The Stress!
Are you ready to become a Landlord? With busy day to day lives, the added pressure of a second property will be considerable. You will be responsible for the maintenance, repair and management of the property not to mention the financial stress. You will need to ensure you have adequate insurance as your usual home insurance is insufficient. What happens if the property needs a new boiler or the roof caves in? Can you afford this? Tenants are also a consideration, if you end up with a poor tenant this can be very difficult.
Majority of Landlords use estate agents to manage the day to day management of their properties which reduces the stress.
This is clearly a decision that will require careful consideration. However, purchasing property can be a great investment and a very satisfying experience. Whether you are moving long term or short term, exploring all the options is worthwhile. Ensure you are financially sound before making any big decisions!