10 Tips for Landlords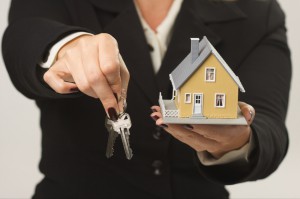 Work out who your target customer is and present the property accordingly. For example, young professionals may not be particularly interested in having a garden and if your property has one try to make it as low maintenance as possible. Students will probably require items such as a washing machine and microwave as well as furniture and having these items in place might be appealing. Families would be looking at local schools, transport links and amenities. Be realistic about what sort of tenant you are likely to attract.
Old or New? When looking at buying to let, select your property carefully. Older properties will undoubtedly require more maintenance whereas a new build would require less attention. Again, think about the sort of tenant you would like to attract and consider this when making your purchase.
Look after your tenant. Although a lot of people use agents to take care of the day to day management of your property, most tenants will feel more comfortable if there is easy access to the Landlord, even if this is through an agent. A good tenant is worth their weight in gold! To feel confident that your house is being looked after and the rent is coming in every month is not to be underestimated.
Keep it local It can be tricky buying a property to let that is far away or in an area that you don't know particularly well. It's far better to purchase something that is local to where you are living, if only to keep an eye on your investment!
Choose a lettings specialist that is local to the area to manage the property. This will probably give you the best service. With online management services or larger companies, you do have to wonder about the level of tenant care. You might also be able to negotiate the management fees with a smaller local agent.
Resist the urge to over furnish the property. Having every gadget under the sun would be costly and is unlikely to add any value to the rent you will be able to charge. Tenants are far more likely to choose a property on factors such as location, transport links and price more than the interior design. Having said that, any items that you do include in the property should be clean, in good working order and presentable.
Keep up with the maintenance. Don't leave the little things. This will only lead to larger maintenance jobs further down the line. Clear gutters regularly, fix the leaking tap and bleed radiators. Ensure things like the boiler are regularly maintained by a qualified person.
Some would say having long term tenants can be more demanding than short term tenants. However, if you have a committed reliable tenant, improving your property to suit them would probably be worthwhile. Whichever type of tenant you have, make sure you run credit checks on them and ask for references and check these out. Your letting agent will be able to help you with this if you are unsure.
Do your Maths! When buying to let use the smallest deposit you can and finance carefully. As a rule of thumb you could include in your calculations one month a year a void month where you have no rent coming in. This will give you a nice buffer to fall back on. It is important to consider the event of having no tenants and therefore no rent for a period. You will also be required by your Mortgage provider to have buildings insurance; another added cost and it is prudent to also have contents insurance. Your tenant should have their own contents insurance for the personal belongings but this would not cover you, as the Landlord, for things like curtains and carpets or kitchen appliances.
Tenancy Agreement. Ensure you have one! Most mortgage lenders will insist you have an assured short hold tenancy agreement. These are usually for 12 months; however, you can get clauses included like a break clause for either party after 6 months. It would be prudent to have a contract signed even if you are letting to someone you know, as there could be no argument and verbal agreements are more difficult to enforce further down the line.