A Survival Guide For Moving Home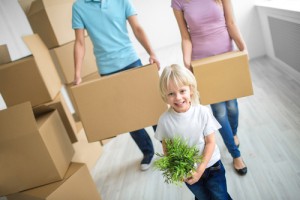 Finding the property you want to move into and concluding the deal can be difficult, but once you do, that should be the stress and strain over, right? Wrong. There is a lot of work involved with moving home and this is why planning your property move makes perfect sense, and this is the sort of timescale you should be working on.
4 weeks prior to the move
If there is a date that you want to move on, this is the time when you should look to confirm this date and arrange time off of work. There is also a need to ensure you inform your energy providers and telephone / broadband firm of your move, so that you can be ready when you move in. You don't want to be left without the essential elements when you move home, so make sure you get this sorted out in advance. This is the time when you should be drawing up a list of what you are taking to your new home and what you are leaving behind.
2 to 3 weeks prior to the move
At this stage, you should be booking a removal firm to help you move or at least arranging a van hire to carry out the move yourself. It is also sensible to arrange insurance for the house move at this point, which can be arranged via the removal firm if they offer the service. You should also check if the removal firm provides boxes, and if they don't, it makes sense to obtain them yourself from this point.
This is also the stage when you should start carrying out admin duties that are required for your home. This means informing house insurers of the need for a change of cover, and you should also make contact with your bank and service provides.
A day before you move
This is the time you should be cleaning out your property, making sure to wash down all of the surfaces and paintwork, while ensuring that the carpets are in good condition. All of your essentials should be placed in to a box that is easily accessible and the remainder of your packing should be concluded.
Moving day
This is the time to pack up bedding, curtains and other items that you have needed to the last minute. This is also the time you should take a note of all meter readings and if you need to turn off appliances and central heating, be sure to do so. You should always take one last look around your property when you believe it is empty.
You should look to drop off the keys with the estate agent as you go to your new property and once you arrive at your property, be sure to check the meter readings at the time of entry.
All of these steps are small ones but carrying them out at the right time will help to ensure that the moving process runs smoothly. Moving home can be a difficult and stressful experience but taking the time to plan your move will make things an awful lot easier in the long run.