It Is Possible To Be A Success In The Rental Market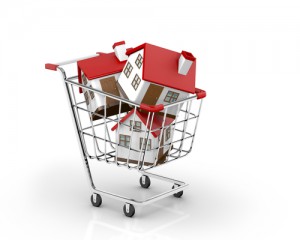 It is easy to see why many people are keen to enter the rental market these days, as on the surface, it seems as though life for a landlord is pretty easy. After all, there is a high level of demand for rental property these days, which means that it shouldn't be a difficult process in finding a tenant. When it comes to bringing in rental income, there is definitely an opportunity for people to make money on any property that they have which is not currently being used to maximum potential.
It is important to be aware that you shouldn't only be looking for any tenant as a landlord; you should be looking for the right tenant. You will be amazed how difficult being a landlord can be if you have a difficult tenant or tenants, much the same way as you will be shocked at how pleasurable and enriching the position can be if you have good quality tenants in your property.
Quite often the most important stage is vetting tenants to ensure you find the best one. This is by no means an exact science, and even a tenant that seems good can turn out bad but this is an area where many estate agents have experience. Over time, and knowing the elements to check, it is possible to increase the likelihood of finding a reputable tenant.
A potential tenant has to be researched
It is crucial to consider the credit history of a tenant. A tenant may be able to produce a sizable deposit at any point, but this is no indication of them being able to pay their rent on time on a monthly basis. You also want to find a tenant that will stay for as long as they state. A tenant that states they plan on staying for a period of two years may sound ideal to a landlord looking for sustained income, but if that client actually ups and leaves after a couple of months, you have to begin the whole process again.
There is also the fact that a tenant may not maintain the condition of your property, which could cost you a lot of time and money at some point. A landlord has a duty to maintain the condition of their property, but there is no doubt that a tenant has a similar responsibility. Finding the wrong tenant could be hugely detrimental to the long term condition of a property.
Letting agents will carry out background checks on tenants, and they will also undertake regular property visits to ensure that everything is in working order. An estate agent is also able to provide assistance with respect to having proper insurance in place with respect to property damage and the non-payment of rent. Hiring an estate agent to act as a go-between is often one of the most sensible decisions a landlord will ever make.
There is an opportunity to make money from letting out property, and from the buy to let market. However, if you are inexperienced or don't know how the market works, you may find yourself losing money. Seeking professional assistance in this field is one of the most sensible decisions you can make.