Tips For Decorating Your First Home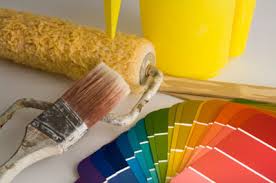 When it comes to decorating your first home, you may have so many plans and ideas that you struggle to contain them all. However, you don't want to use every decorating idea you have as this will likely have a terrible impact on your home. There is also the fact that many people don't have too much disposable income to spend when they have just bought their first home. This is why finding tips for decorating your first home are of great value.
Get to know your home
Don't be in a rush to decorate your home. You should get to know the home a while and live in it before you undertake a lot of work when decorating. You obviously need some items for everyday life but taking the time to get a feel for your property is a sensible idea for decorating your home.
Don't be dismissive of second hand
If you are on a budget, you may find that second hand items are the most affordable for you. The most important thing is finding value for money, and you will often find that older items were built to last. You may have a style that suits buying from the second hand market and there is also a lot to be said for making savings where and when you can, if you have a lot of items to buy.
Measure everything
Make sure you know the measurements of your room, and what space you have. If you are looking to buy new furniture or major items, you want to make sure that they are perfect for your property. This is where measuring your rooms, and then measuring any items you look to buy, will ensure you make the best decision for your new home.
Can you make do in certain areas?
Again, harking back to your limited budget, it is important to know what you can do to make the most of the funds that you have available. If you have limited funds, are there ways in which you can maximise the return of certain existing elements as opposed to replacing them? If you have kitchen units in place, can you paint them as opposed to removing them and then bringing in others? Can you add a new style curtain or a lampshade to transform the appearance of a room without spending too much cash.
Stamp your own sense of identity on the property
While you don't want to spend too much money, and you don't want to rush into decorating your home, you should do something to make this feel like your home. You want to feel as though there is a connection to your home, and painting a wall or a complete room can give you a new sense of attachment to your home. It may seem like a simple thing but when it comes to settling in at home, you will find that this is a perfect way to settle in and feel as though you truly belong in your new home.