5 Cost Saving Ways To Help Save For A Deposit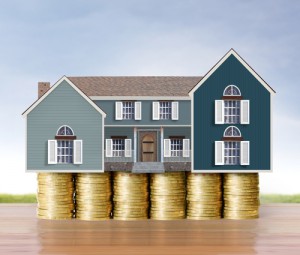 With property prices having risen sharply in recent years, many people have found it increasingly difficult to obtain the level of money that is required to pay for their deposit, but it is possible. Even though the thought of saving 5% of the overall price of your planned purchase sounds daunting, these steps will help you to achieve your property goals.
Carry Out Research On Properties And Areas That You Want To Buy
The sooner you start saving the better, but it is important to have a goal in mind. Looking at properties and areas where you would like to live, will provide you with a guideline for the amount of money you need to save. When you have a specific goal in mind, you will find it easier to be motivated towards a goal, as opposed to just saving "for a rainy day".
It is important to remember that you don't just need 5% or whatever percentage of the property price for your deposit, there are other costs involved with buying a home too. There is stamp duty, there are legal fees, fees for the survey and you may need to pay some fees upfront. Asking a mortgage expert for guidance on how much money you need aside from the mortgage amount will provide you with a focused goal.
Consider Your Budget
There is a need to be realistic about how much money you can save every month. There will be costs and expenditure that you need to take care of in life, and no matter how hard you can squeeze certain areas of your life, there are costs you need to have. You should look at the spending you need to make and then review your other spending. It may be that there are things you can live without or alternatives you can find that provide you with a comparable value at a more affordable price. This is unique for everyone, so you'll need to be proactive here, but there will be opportunities to save money every month.
Look For The Best Savings Account
Banks and building societies are keen to have your custom, and this means that there are a number of benefits on offer, even for savings accounts. Many people find that a cash ISA is the best option for their saving needs but sitting down with an independent financial advisor will help you to find the best account. You should also review your savings on a regular basis, as you may be able to achieve more with your money by moving your money around.
Set Up Regular Payments
For bills that need to be paid, make sure you set up a regular payment, as this gives you one less thing to worry about. However, you should also consider setting up a regular payment into your savings account, and treat it like a bill that needs to be paid every month. This reduces the likelihood of taking a break from saving money in a particular month.
Don't Rush Into Anything
While there is a desire to find and buy your home as quickly as possible, it is best to take your time and remain flexible. It may be that a better option in a different area or price range arises, so having a degree of flexibility and not rushing into the first property you find will give you a greater chance of success.