PAD4U Charity of the Year 2015
PAD4U Charity of the Year 2015
PAD4U are delighted to announce that in 2014 we raised £1500 for Cancer Research UK's "More Tomorrows" campaign.
The More Tomorrows campaign will help to fund the construction of new, state of the art laboratories for the Manchester Cancer Research Centre (MCRC). The new MCRC building will enable the worlds best to revolutionise the way cancer is prevented, diagnosed and treated worldwide. It will create more tomorrows for people like the 1,900 people diagnosed with cancer in Manchester each year.
The total amount was raised from staff taking part in fundraising events throughout the year, with the highlight being the Greater Manchester 10km Run 2014.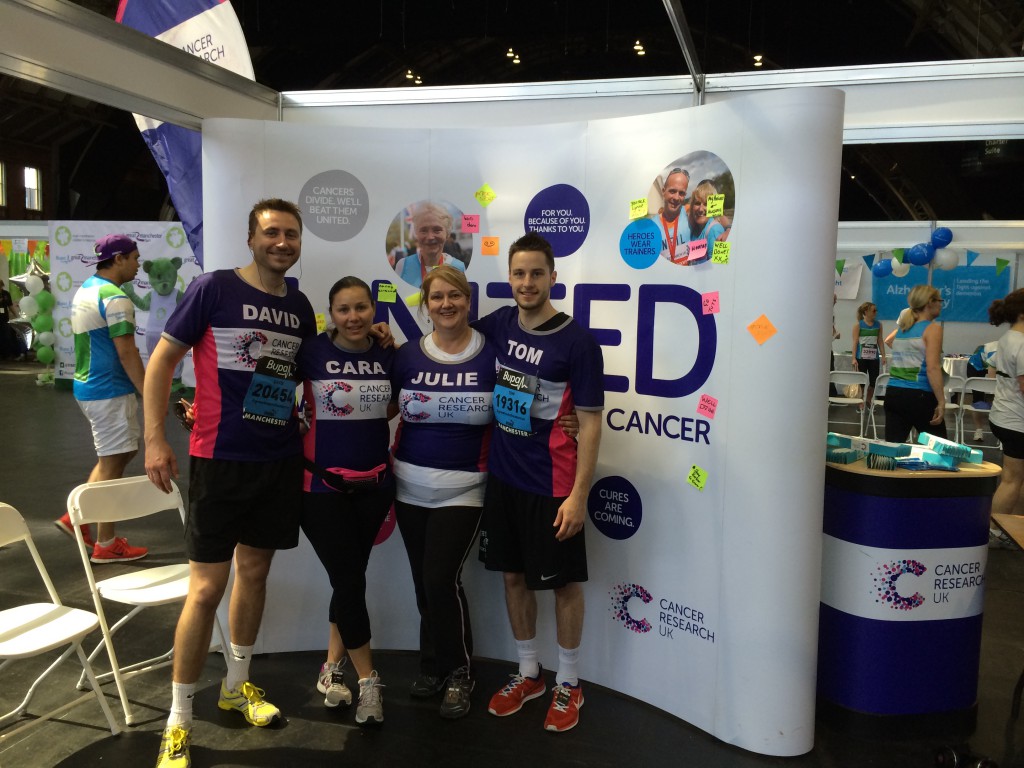 With the 2014 campaign being a great success, PAD4U will continue to fundraise for one of the UK's largest charities. Keep your eyes peeled for events such as quiz nights, golf day, BBQ's and as always, please give generously!