7 Reasons Why You Should Consider Moving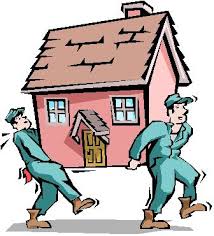 Need more room
This is one of the most common reasons people have for moving home. If you have a growing family, you may need more bedrooms and general space to take care of them properly. You may also hanker after a garden or other benefits so thinking about your family is a strong reason for moving on.
Deferred maintenance
One strong reason to move home comes with the fact that most of the elements and fixtures in your home generally need to be upgraded or improved within a few years. Unless you are looking to stay in your home for the rest of your life, and pass it on through generations, do you want to bear the cost of having a roof replaced or a new boiler installed? Sometimes there is better value to move on to a new home than pay for the upgrade of an existing one.
Financial opportunity
Sometimes opportunities present themselves and it makes sense to move for financial reasons. There may be outliers in the property market that sees certain areas receive a spike in demand, raising the price of property. If you own property in one of these areas, you may be able to make a significant amount of money by selling up and moving one. Similarly, some areas may be cheaper at a certain time but look like gaining value later.
Lifestyle change
You may be keen to go travelling or spend more time on other pursuits and interests. Owning a home offers great security and comfort, but it may not be the best solution for everyone at a particular point in their life. The money you obtain from selling up may help you to achieve some of your ambitions and dreams in life, so if you fancy a change in your lifestyle, selling your home may be the ideal way to achieve this.
Planning for retirement
Retirement may seem like another lifestyle change, but it may be that you want to plan in advance, ensuring that you have a positive retirement with financial freedom. It may even be that you would prefer your loved ones to benefit from an inheritance while you are still alive, allowing you to see them enjoy themselves.
Cash in equity
A lot of people feel annoyed at having so much money tied up in their home as opposed to it being in their bank account available to spend, which means that pursuing the money is a sensible reason for some people to sell up their property. In the current climate, downsizing is common but downsizing can often be a way to get more enjoyment and fun from life, as opposed to being an indicator of suffering from difficult times.
Don't like your neighbours
Hopefully this won't be a common reason but there are sometimes when your neighbours or activities in the local area can lead you to move home.