Stockport Ranking High For Property Investors
Stockport is recognised as a town with plenty to offer for property investors.
Although many landlords and investors take a sense of pride in helping people find a home, the real reason people invest in property is to generate income. The higher the level of return that can be enjoyed on an investment, the better, and it is positive to see Stockport ranking so well in UK areas that appeal to property investors.
In the LendInvest report for 2019, Stockport rose a total of 18 places on its ranking from June of 2018. Anyone who has spent time in the town centre will know that Stockport is changing and is on the up. However, it is good when there are recorded figures which confirm this feeling. The rental price growth for Stockport was listed as 3.18% and Stockport's rental yield was listed as 3.75%.
Investors looking for capital gains should consider Stockport
While many investors will point to that rental yield and state, they were looking for something more appealing, where Stockport really draws investors is with respect to the capital gain on offer. A lot of investors are smart enough to know while short-term returns are vital, there is a lot to be said for enjoying notable long-term gains too. It would be wrong to solely focus on longer-term aims but without short-term benefits, you don't get to reach the long-term, but if you can balance both, you will find that you have lot to smile about as a landlord in Stockport.
For the whole of the United Kingdom, Stockport was listed as fourth with respect to capital gains, with a 6.34% return. The only areas that listed a higher capital gain were Coventry, Sutton and Canterbury, and Canterbury was the only area with a clear advantage over what Stockport provided.
On the back of these findings, it is natural that many people looked towards Stockport and tried to explain the high ranking. Inevitably, there have been some observers whose initial reaction to Stockport placing so highly was to state that it was down to development work in Manchester.
Stockport has a lot to offer locally
Being located so close to Manchester is clearly an important factor in why so many people choose to live in Stockport. With fast and affordable bus and train links to one of the leading cities in the UK, yes, Stockport is a great place for commuters and people who want to be connected to what Manchester offers.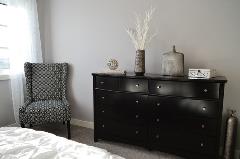 However, when you think about how many towns are in the Greater Manchester area and are just as well connected to the heart of Manchester, it is obvious that Stockport has something else to offer. There have been many changed and developments in Stockport, but there has also been a new sense of community on offer in the town.
It is easier to have local pride when things are taking place and positive changes are coming, but local entrepreneurs and businesses have also played their part in Stockport becoming a fantastic place to live. For all that is said of the Manchester nightlife, a lot of people are happy to spend most nights out in town, only venturing into the heart of Manchester for special occasions or big nights out.
No matter the reason you are looking for property in Stockport, call on a local agent with expertise and experience. At Peter Anthony, we are more than happy to help you take your next step.