Levenshulme Property News
Key 103 Mision Christmas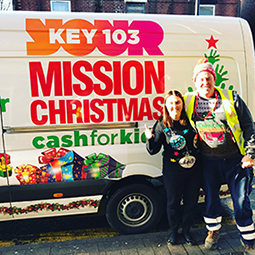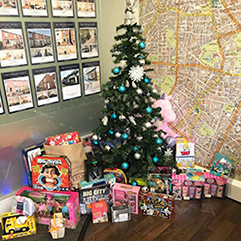 The Key 103 Mission Christmas aims to give the 1 in 4 children that live in poverty in Manchester a special time at Christmas. They work with over 350 organisations that ensure all donations will surprise a child not expecting a visit from Santa this year.
We are very proud to say that our Levenshulme office was a drop off point for the Key 103 Mission Christmas and we had a lot of donations, which means there will be many happy underprivileged children come Christmas Day!
About The Blog
This Blog looks at what is happening in Manchester, the property market, events and community news along with investment ideas and tips for those loosing to invest in the area.
Tom Simper - Editor


Manchester is one of the fastest growing markets in the country. If you need any assistance buying, selling or letting properties in the area we have over 30 years of experience and local knowledge to help.
T: 0161 441 0563
E:
[email protected]