Levenshulme Christmas Lights Switch On
This year's Christmas lights switch on will be held on Friday 9th December with entertainment from 4.30 to 6.30pm.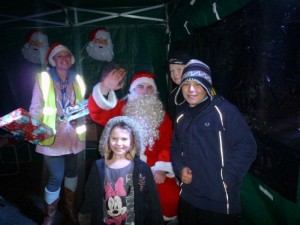 Rt.Hon Sir Gerald Kaufman MP will be switching on the Christmas tree lights at 5.30pm. Local children are invited to meet Father Christmas on the Village Green on the corner of Chapel Street and Stockport Road from 4.30 pm. The event is the result of a joint partnership between the Local Traders and Manchester City council.
As part of the local traders PAD4U is pleased to contribute towards the event not only financially but also helping out by wrapping the presents and posing as Santa's little helpers during the event.
No other district shopping centre does this and it is what makes the Levenshulme event unique. We Love Levenshulme!
About The Blog
This Blog looks at what is happening in Manchester, the property market, events and community news along with investment ideas and tips for those loosing to invest in the area.
Tom Simper - Editor


Manchester is one of the fastest growing markets in the country. If you need any assistance buying, selling or letting properties in the area we have over 30 years of experience and local knowledge to help.
T: 0161 441 0563
E:
[email protected]