Best Secondary Schools in Fallowfield
William Hulme's Grammar School - Mixed (ages 3-18)
William Hulme's Grammar School is both a Primary and a Secondary School, with an Ofsted rating of 2. The High School has a 93% happiness score, with 68% of pupils achieving 5 A*-C grades, 72% achieving a C grade or higher in English and Maths, and the average attainment 8 score is 53.4. The school is roughly a 15 minute drive from the centre of Rusholme, and around a 30 minute walk.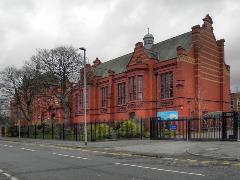 Whalley Range High School - Girls (11-18)
Whalley Range has an overall rating of 2 from Ofsted, with 60% of pupils achieving 5+ A*-C grades, and an 83% happiness rating. From Fallowfield is it a 10 minute drive, or a 20 minute bus journey, and only a 25 minute walk.