Finding The Best Investments
We have invested for over 30 years in Manchester and Stockport - why not join us?
With interest rates low, the property market can offer attractive and predictable rental yields or compelling refurbishment investment opportunities. Our experienced team can offer expert advice and support on property investments in Manchester and Stockport.

Peter Anthony have helped many landlords build their portfolios. We can often provide on and off-market opportunities suitable for investors, including bulk purchase apartments at discounts to market value, probate properties requiring refurbishment, or simply providing a "sounding board" for your own investment decisions. If you are interested in investing in Manchester and Stockport let us know and we can keep you up-to-date with any opportunities that arise. (This is a FREE service by Peter Anthony).
Tell us what you are looking for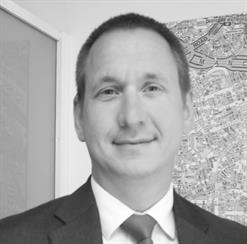 Tom Simper
Lettings Manager
"We can provide expert advice in property investment in Manchester and Stockport"
Very helpful and knowledgeable people who are approachable and easy to deal with. They have helped me find a suitable tenant for my property and have managed it with professionalism and expertise.
George Bramhall Lane, Davenport