Levenshulme Property Values, Prices and Rental Yields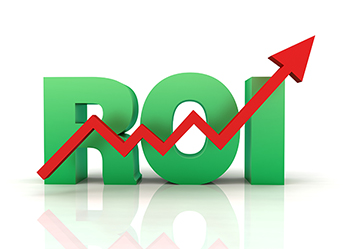 No matter what interest you have in the property market, there is a lot to be said for keeping in touch with the latest prices, figures and trends in the market. This is true for property prices, rental returns, rental fees and values, and all across the country, local residents and potential buyers or tenants want to know what the latest figures are for their home and local area. This is as true for Levenshulme in Manchester as it is for any other area.
Levenshulme can be found around four miles from the heart of Manchester, lying around halfway between the city and Stockport. While the area is a very multi-cultural one playing host to people of many ethnicities, it also has a strong reputation for its range of antique stores, which may or may not be of interest!
Levenshulme offers good value for money
As of November 2017, the average value for property in Levenshulme, according to Zoopla, stands at £139,643 with the average price paid for property in the past 12 months standing at £137,878. In the past six months, the average price paid for Levenshulme property stands at £142,261 while the average price paid for property in Levenshulme is listed as £153,646.
At face value, these figures are on the rise, which is perhaps an indicator that prices are rising in Levenshulme in the past year. This is a positive sign but when looking at property figures over a small period of time, it is advised to view the figures with caution. This is because the smaller sample size means one or two outliers can cause the figures to be skewed. However, there is a level of positivity around the market in Levenshulme at the moment and the figures do nothing to dispel this.
According to the home.co.uk website, the average property rents in Levenshulme stands at £1,526 per calendar month (pcm). For a one bedroom property, the average rent is £588 pcm, for a two bedroom property this is £687 pcm and for a three bedroom property, you can expect the average pcm rent to be £896. With a four or five bedroom respectively, you can expect an average rental fee of £1,513 and £2,012 pcm respectively.
You can obtain a good ROI from Levenshulme property
One issue that interests some people in Levenshulme is the expected rental yield from property. Anyone investing in a one bedroom property can expect a return of 7.12% while a two bedroom property should offer a return of 6.15%. There is a return of 5.93% on offer from a three bedroom property while you can expect a return of 4.64% from a four bedroom property in Levenshulme. If you have invested, or you are considering investing, in a five bedroom property in Levenshulme, the expected return is 5.15%.
Given that all of these returns are above the 4% level that many investment specialists acknowledge as a starting point when it comes to investments, you should find that Levenshulme has a lot to offer when it comes to obtaining a suitable return.
If you want to remain up to date with the Levenshulme property market, stay in touch with Peter Anthony and we'll ensure you are always up to date.