Levenshulme Vendors: Know Your Buyers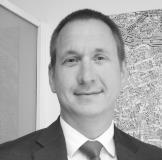 Tom Simper Jan 22, 2019, 13:28 PM
If you are looking to sell your home, it is vital that you know who your buyers are.
If you are selling your home, it is important to be aware of the buying side of the property market. Selling your home can be an emotional process, and it can be all too easy to get caught up on your own aims and ambitions. However, if you don't know who is most likely to buy your home, you may not promote and present your home in the best manner.
Therefore, findings from a recent study by the Yorkshire Building Society is likely to be of interest. They state that the volume of first-time property buyers purchasing a home with a mortgage represents half of the property market. This is the largest proportion that first-time buyers have been accountable for in 23 years.
The findings also state that the level of first-time buyer activity which is being funded by home loans is higher than at any point since 2006.
In 2018, 367,038 first-time property buyers entered the market, which is higher than the 362,800 first-time buyers who entered the market in 2017.
First-time buyers are hugely important for the property market
These figures have led the Yorkshire Building Society to state that mortgage funded first-time buyers are now more important than people who move home and the buy to let market. If you are selling your home, the most important market is the one that contains the buyer who will purchase your home, but it is interesting to note the way that the market has evolved.
Nitesh Patel is a strategic economic for the Yorkshire Building Society and he said; "Buying your first home remains tough for many but it's encouraging to see first-time buyer levels at a 12-year high and climbing. Property prices have grown at a faster rate than wages over the past decade, which has created difficulties for first-time buyers. Various factors have helped to alleviate this challenging environment, although the market is still pretty tough for those wanting to become homeowners."
First-time buyers still need support in purchasing property
It would be wrong to suggest that first-time buyers are now finding it easy to obtain a mortgage and make an offer on a home. There are still many challenges in this market, and a lot of first-time buyers require assistance to raise a deposit. However, with Help To Buy and some buyers fortunate enough to enjoy support from 'The Bank of Mum and Dad', it can be seen that there is a greater sense of optimism to be found with respect to the first-time buyer market in 2019.
This year is still going to be a challenging one for the UK property market and at this stage, no one can say with any certainty what will transpire. However, when there are positive signs, it is important to recognise them and take on board that the market continues to operate.
If you are a Levenshulme vendor who wants to sell their home this year, get in touch with a local specialist. At Peter Anthony, we are pleased to say we have helped many local vendors sell their home, and we can help you achieve this outcome.