Moving From Levenshulme? Professional Packing Tips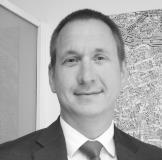 Tom Simper May 31, 2019, 09:57 AM
While a lot of people talk about the sales process being challenging, the process of moving home can be equally daunting. A lot of people feel emotional about leaving their home, and there is often a lot of work to do in a short time-frame.
It is best to be prepared, and if you are moving from Levenshulme, we are on hand with professional packing tips that make the process easier for you.
Pack room by room
The packing process can seem overwhelming, so it is best to focus on one room at a time. This minimises the size of the task, but it should make the unpacking process more straightforward too. By packing items from one room at the same time, you keep these items together, so when you unbox them in their final destination, you should be able to proceed effectively.
Declutter as much as you can
Decluttering is hugely important in the moving process. When you start the sales process, decluttering is essential because it creates space, and it removes many of your personal belongings from the property. This helps to create a blank canvas that prospective buyers can picture themselves living in.
However, when you declutter your home, you commit to moving with fewer times. This makes the moving process should make the process faster, and it may even reduce the cost of moving. Also, when you move into your new home, you should have more space.
Label everything
If you want to minimise disruption and improve efficiency, label every box with clear instructions. How you label the box is up to you, some people state the room; some people allocate the name of a person and other's colour code boxes. Find a system that works for you, and make sure you know where everything is.
If you need a specific item at short notice, a colour coding scheme makes the process easier. Also, if you have items that need handling with extra care, you want to label them as such, so everyone knows to handle these items with respect.
Find the balance of weight for each box
A lot of problems in the moving process arise due to the weight of boxes. If a box is too heavy, it may split or prove difficult to lift and carry. If a box is too light, it may be at risk during the move. Therefore, when you pack each box, take the time to fill it to an appropriate level, and don't make the box too heavy for most people to lift and move.
Create boxes with first day items
When you move into your new home, there are some items you need access to right away. You will want to have toiletries, cleaning products and items that allow you and fellow movers enjoy food and drink. Create these boxes or bags and ensure you can easily find them when you move.
Some quick tips to consider when moving include:
Do not take shortcuts or cut corners when you pack fragile items
You can use linen, towels and clothes to pad your boxes
If you can, utilise a self-storage unit to minimise inconvenience when moving
When it comes to moving, you need help from the experts. Anyone looking to move in or out of Levenshulme needs help from a local expert, and at Peter Anthony, we are more than happy to assist you, so please get in touch.