What Makes A Forever Home?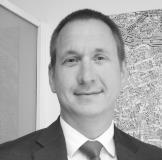 Tom Simper May 31, 2019, 09:55 AM
Even though many people struggle to step on the property ladder, it is natural that many people like to plan future moves. There is a progression associated with the property market, and a recent study shows that even though many first-time buyers want to purchase a two bedroom property, preferably semi-detached, they view a three-bedroom house as their forever home.
The same study, carried out by Swinton Insurance, suggests that the average adult in the United Kingdom is happy to pay over £335,000 for their forever home. This buyer would be happy to save for ten years to raise the money required to buy this style of property.
The study brought about a difference of opinions on what constitutes a forever home. 40% of respondents said that a forever home comes about due to the memories created in the house while 53% of respondents cited the home being in a perfect location.
Neighbourhood is crucial in finding a forever home
The importance of location is crucial because this reinforces the fact that it is about more than just the house. A perfect house in a terrible location is less fitting than an average home in a fantastic neighbourhood. When people are comfortable in their local area, have made friends, and have plenty of activities to enjoy, they will feel at home, and this encourages households to put down roots in a town or city.
The average homeowner expects to have owned three homes by the time they reach retirement age in the UK, but 10% believe they will own at least four additional properties before they settle into their forever home.
The average age of first-time buyers in the UK is currently 28, with the average value of first-time homes being £132,563. While one in six first-time buyers purchase an apartment or flat, 35% wish to progress to a semi-detached property. Once a first-time buyer moves into their property, they stay for five years, on average, before moving to their next home.
Many buyers struggle to save funds for a property
While it is positive to see first-time buyers purchasing a house and being optimistic for the future, this isn't the case for everyone. The study found that a third of respondents struggle to step on to the property ladder. Most people are unable to raise funds for a deposit and close to 10% of respondents said the house they wanted to buy ended up selling for a price that they couldn't afford.
Angela Bowden represents Swinton Insurance, and she released a statement, saying; "Everyone has dreams of what their forever home could look like or include. As we get older our families change, and our requirements in a home fluctuate, we need enough space for all of our kids to grow, but once they make their own way that space could be wasted."
If you are looking for your forever home, or you intend to make steps toward this style of property, you need help from local experts. To find out more about Levenshulme properties, contact Peter Anthony, and we will be delighted to help.