Levenshulme Vendors – Avoid These Viewing Turn-Offs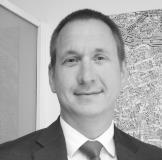 Tom Simper Oct 14, 2019, 09:15 AM
When you sell your home, every part of the process is crucial. However, there is a lot to be said for the critical nature of the viewing process. If you have reached the stage where buyers have enough of an interest in your property, they wish to visit your home, you have done well. However, you must create a good impression during the viewing to make sure a buyer makes an offer on the property.
It makes sense to recognise the best features of your home and to make sure these are prominent during the buying process. Buyers want to see something that they'll love or admire at their home, and you are in a position to help people fall in love with your home.
You can also minimise the problems and turn-offs that hamper your chances of selling your house. Some features instantly stand out as a warning sign for buyers. Therefore, before you place your property on the market, review it for some of the most common problems that leave buyers looking for a different home.
Remove all marks and strains from your home before the viewing process begins
A recent study spoke to people who had viewed property in the past year, in the UK and asked them what they disliked about the property they saw. The most common problem, cited by 75% of respondents, was marks, cracks and stains on walls, ceilings and floors. It is therefore vital that you remove these elements from your home, and make sure the property looks as good as possible.
Another major issue cited by people viewing property is issues with bathroom fixtures. If there is low water pressure in your bathroom, or the toilet fails to flush, you can guarantee prospective buyers will form a negative impression of the property. It is vital to have a bathroom which looks good, but you also need to make sure your bathroom is functional.
Make sure you offer a safe home to buyers in the viewing process
One issue that was cited by two-thirds of respondents was exposed wires. This is an apparent health and safety risk, and it is easy to see why buyers don't want to see this in a property. If you have any exposed wires at home, it is vital you repair or resolve the issue as quickly as you can.
There is also a style and safety issue to consider with flooring at your property. 63% of respondents said that if the property had uneven, broken or damaged flooring, it would negatively impact their thoughts on the property.
Anyone looking to sell their home needs to create the best possible impression during the viewing process. Therefore, you should devote time and energy to minimising problems, and these cited issues provide a fantastic starting point for any work you undertake.
If you are a Levenshulme homeowner, and you are keen to sell your home, contact Peter Anthony today, and we'll be more than happy to help you sell your house.