What To Consider When Investing In Property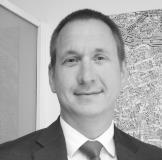 Tom Simper Nov 7, 2019, 10:30 AM
With the demand for rental property and the long-term returns associated with property ownership, it is easy to see why many people consider investing in property. Bricks and mortar assets have long been considered an ideal way to make your money work for you, both in the short and long-term.
At Peter Anthony, we are pleased to say we have helped many investors find their ideal property investment opportunity. We believe Greater Manchester provides a considerable range of benefits for investors, and it scores highly on any list of what to consider when investing in property.
Location is critical when investing in property
Of all the factors to consider when buying property as an investment, location remains the most crucial factor. An ideal property is close to amenities, transport hubs, facilities for residents, and it meets the needs of prospective tenants.
It is easy to see why Manchester scores exceptionally high when it comes to location. There is a sizable student population, and the local economy is thriving. The steady development of new jobs in and around the city retains these students as they enter the workforce. The availability of jobs also entices young professionals and households, making areas like Levenshulme a fantastic place to invest in property, because people want to live here.
You also have robust transport options, including Manchester Airport, and fantastic leisure and entertainment options. There are many different areas in and around Manchester, so you can hone in on regions that best suit your needs, and the market you wish to reach. However, as a starting point, Manchester is a location that meets the expectations of virtually all property investors.
Property value is also crucial when investing in homes
It would be wrong to suggest that price and your finances don't matter, they do. Your budget dictates the sort of property you can buy and the areas you are likely to buy. You also need to consider the expected return on your investment, and overall values in the area.
Before you focus on an area or type of tenant, make sure your finances are in robust condition. Buy-to-let mortgages carry more stringent criteria than standard mortgages, so you should be prepared to have your finances scrutinised carefully. You should also expect to pay a larger deposit when buying to let, so take time to ensure your funds are strong enough to enable investment.
What are your plans for the property?
While buying to let is a highly effective way to invest in property, it is far from the only option for property investors to consider. You may decide to:
· Buy and self-use the property, saving money on rent and looking to benefit from value appreciation
· Buy and lease the property, acting as a hands-on landlord
· Buy and lease the property, utilising a property management service provider
· Buy and sell the property in the short-term, looking to make a modest return on your time and money
· Buy and sell the property over a longer time, looking to make a more significant return on your time and money
If you want to buy and let the property, you need to consider if you're going to serve as a hands-on landlord. If you have spare time, you are a people person, and you don't mind the pressure associated with the role, a lot of people take immense pleasure from acting as a landlord.
However, if you have limited time, or you don't want to deal with daily issues, it is best to engage the services of a property management service provider. Hiring a professional incurs a charge, but you have more time for yourself.
There is also the benefit of using a professional firm that can help generate more income. Their skills and expertise in promoting a property, presenting a property, dealing with tenants and managing the home can generate a higher income than many people could if they acted as the landlord. In these cases, hiring a property management service provider makes you more money, even allowing for their cut.
If you are looking to invest in property in and around Manchester, such as Levenshulme, contact Peter Anthony. We are pleased to say we have helped bring many landlords, investors and tenants together to the benefit of all parties. Get in touch today to see how we can help you.