How resilient are UK rental markets to Covid-19?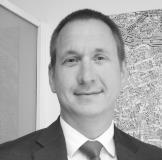 Tom Simper May 22, 2020, 18:30 PM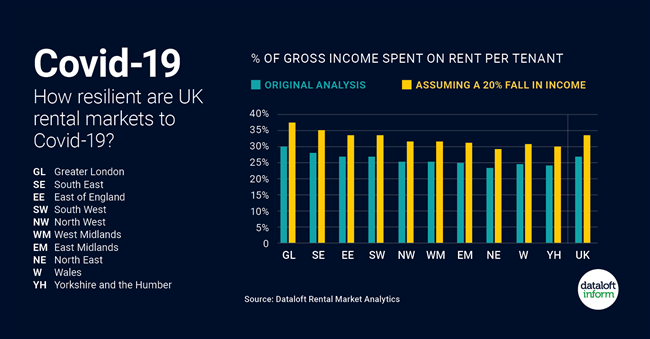 Real Rental Affordability (RRAff) is our measure of assessing renters' spending power in a local market. Our calculation compares individual gross incomes to the rent that they are responsible for paying.

The average renter spends 27% of their income on rent in England and Wales. RRAff is the highest in London, 30% and the South East, 29%.

If earnings fall by 20%, affordability ratios are pushed to 34% in England and Wales, 38% in London and 36% in the South East. Areas with already stretched RRAff are the most exposed to a fall in earnings.