Stamp Duty receipts at highest level since 2017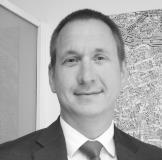 Tom Simper Nov 15, 2021, 13:00 PM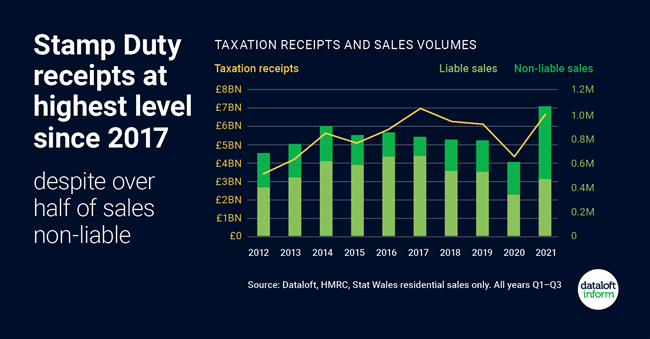 Over £6.6 billion has been collected in residential tax receipts (SDLT and LTT) across England and Wales in the first 9 months of 2021, the highest total since 2017.
This is despite the fact 600,000 sales (56%), did not pay any tax due to the stamp duty holidays, first-time buyer tax relief, or were sold below the taxation threshold.
In England, over 25,600 sales have been for £1 million or more, nearly double the 2017-2019 average, no doubt a significant factor.
5,500 property sales have been subject to the 2% additional surcharge for overseas purchasers since its introduction in England on April 1st, netting the treasury an additional £44 million in tax. Source: Dataloft, HMRC, Stat Wales residential sales.