What has happened with prices in Levenshulme and Burnage since the last World Cup?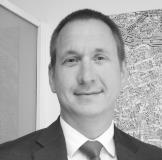 Tom Simper Nov 30, 2022, 16:03 PM
As any football mad person, I have been enjoying watching the world cup so far even if I don't agree with where it is held. I was thinking the other day about the changes of prices for both sales and rental properties with the local area close to my office in Levenshulme and Burnage since the last World Cup, so I thought I would do some research to see what has happened.
I looked at the sales market first and since the last World Cup in 2018 the average house price has increased by 43.1%. That got me feel nostalgic to one of my favourite World Cup's in 2002 when England lost to Brazil in the quarter finals to a fluke goal by Ronaldino and was amazed to see house prices have increased by 453.9%

I then looked to see if rental figures had tracked at the same rate as capital growth and found that the average price of all properties had increased by 26.9% and more specifically houses by 33.3%.

I wonder where we will be prices by the next time the World Cup kicks off in USA, Canada and Mexico in 2026.
If you have any property questions please feel free to contact me on 0161 257 2441 or pop into our office on Stockport Road.