We've won GOLD!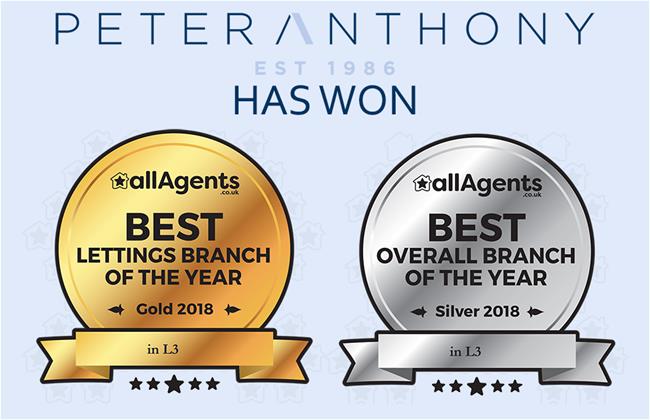 The allAgents awards have been announced again and Peter Anthony Liverpool are pleased to share that we have won Gold Lettings Branch of the year and Silver Overall Branch of the year in L3!
As our Liverpool branch has only been open for 4 months, we really think these awards show just how hard we work!
Who knows where we'll be in 8 months time after a year of being open - just watch this space!