Where To Buy To Let In Liverpool?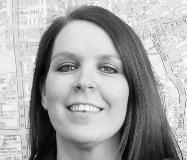 Gillian Bell May 31, 2019, 10:07 AM
Liverpool is a city with a range of fantastic areas. When you invest in property, you need to know what is crucial for you. Many landlords buy property close to where they currently stay or work. If you want to be a 'hands-on' landlord, this will be very important to you. However, you should also look for areas that have attractive buy-to-let rental yields.
Thankfully, Liverpool has some areas that rank strongly for rental yields, not just in the city, but for the whole of the United Kingdom. If you are a local investor looking to purchase somewhere close to home, or you stay outside of Liverpool and like what the area has to offer, you will find that there is a great deal to like about investment opportunities in the city.
The L7 postcode area offers a rental yield of 10.7% while the average property price for this postcode area is £105,000. In the L6 postcode area, the average property price is £85,000, and the expected rental yield is 10.4%.
Affordable property prices lead to stronger rental yields
There is a correlation between affordable property prices and the rental yield on offer from a postcode area. The cost of the house impacts on the return you can expect to achieve, so it isn't surprising that two affordable regions of the city appeal to landlords.
While there are many factors to consider when weighing up buy-to-let rental options, there is no denying that rental yield is a sensible starting point. Liverpool's property market has evolved of late, and there is an influx of investors looking towards the city. It has even been reported that the affordable nature of property in the city, as well as the expected rental yield, has attracted US investors to Liverpool.
Liverpool is a well-regarded buy-to-let city
In 2018, Liverpool was deemed to be the "buy-to-let capital of the United Kingdom", and there has been further regeneration in the city. The changing face of the city has increased the attractiveness of Liverpool, which means people want to stay here and investors have a lot more to consider. It is not as though this situation is localised in Liverpool, the north of the country has improved significantly.
In the review of postcode areas offering appealing buy-to-let yields, Manchester, Sheffield, Nottingham, Sunderland, Bradford, Newcastle and Middlesbrough rank close to Liverpool, although none of these areas provides the expected rental return of 10.4% and 10.6% which is associated with the L6 and L7 postcode areas.
Even though many industry experts believe the Government has attempted to dampen interest and presence in the rental market, it is an area that appeals to many people. Landlords and investors who have the time and determination to commit to the market will find that buy-to-let can be rewarding and lucrative.
We believe Liverpool has a lot to offer, and if you want to find out more, we are happy to assist you. Contact Peter Anthony to find out where your best buy-to-let opportunity is located.