Liverpool – Most Affordable City In UK?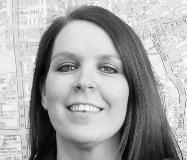 Gillian Bell Jul 15, 2019, 10:30 AM
Many people fear that they are unable to afford property. House prices have been rising sharply, and even though many people desire to own their own home, there are concerns many people will be priced out of the market. This situation ensures there will be high demand for rental property, which is brilliant news if you are a landlord. However, there are some leading cities where people can find affordable property, and Liverpool is an excellent place to buy a family home.
The research suggests Liverpool has a more significant number of family homes priced at £100,000 or less than any other city in the entire country. An online estate agency compiled these figures, and at the time of research, there were 628 family homes on offer in and around Liverpool for no more than £100,000. To qualify, a property had to contain at least three bedrooms and to be within five miles of the city centre of Liverpool.
Find affordable options in Liverpool
As there are so many affordable family homes in the city, with reasonable options starting from £85,950; it is no surprise many people have an interest in Merseyside. No towns or cities in the south of England featured in the report. Therefore, anyone looking for tremendous value for money will find Liverpool, and other cities in the north of the country are worth considering.
The CEO of the firm who carried out the research said; "Buying the family home is the biggest purchase most of us will ever make. The struggles families have faced buying a house in the south have been well documented. Compared to the south, there is substantial value to be found in property markets in regions such as the north west and Yorkshire."
Look around and get tremendous value for money
It may be your budget stretches beyond £100,000, and there are still fantastic options to consider in and around Liverpool. There are many affordable family homes around £300,000 and £400,000 to consider. These homes would reach a price of around £1m if they were available in London, so there is a great deal of value for money to be found in Liverpool.
There are many reasons why people have to live in or around London. Job requirements or family matters often restrict freedom of movement when it comes to finding a place to live. However, people who have flexibility in where they can live should consider a move to Liverpool or surrounding areas. Making the most of your money is essential, and with an increase in home working, it is an option some people will consider.
Local buyers can take great comfort from these affordable prices, but external investors should also pay attention to what the north has to offer. Liverpool is just one of the many cities that provides tremendous value for money, and property investment offers so much more in this part of the country.
If you're looking to make a property move in or around Liverpool, contact Peter Anthony, and we'll be more than happy to help.