Liverpool Ideal City For Graduates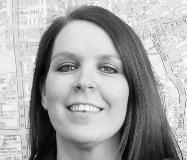 Gillian Bell Sep 9, 2019, 12:20 PM
A recent study for the Sunday Times suggests Liverpool is the ideal city for graduates. Anyone who has spent time in the city of late will not be surprised by this finding. Liverpool has changed a lot in recent years, making itself the ideal setting for young professionals and people making their way in the world.
With affordable housing costs, employment opportunities and a youthful population, Liverpool has all the components required to be a city that young graduates flock to. Even people who studied in other towns and cities recognise Liverpool is a suitable setting for them to begin their career or find employment.
The study says that the average rent for a two-bedroom property in Liverpool is £562. This rental fee is around 30% of the average earnings in the city.
A critical factor in why Liverpool is deemed suitable for young professionals is because this is a city where businesses are starting and developing. In 2017, a total of 3,3735 firms began in the city, which suggests there is an entrepreneurial spirit in the heart of Merseyside.
There is positivity in the local area
This outlook is positive, and it draws likeminded people into the city. When you start up a new business, it can feel lonely, and it is a daunting prospect for many people. However, knowing that there are similar people in the same position as yourself is comforting. You can see why young professionals and entrepreneurs are keen to be active in the city.
The size of Liverpool makes it more appealing than in London. There is no need to live directly next to friends and colleagues, but it is easy to stay in touch and socialise. City centre living is affordable, and even people living on the outskirts of the city centre can make their way to and from the city quickly and affordably.
Liverpool is changing rapidly
The employment landscape in Liverpool has also changed of late. There are more tech-focused roles on offer in the city, and there are new opportunities. The nature of the work-based landscape is evolving, so it is good to see Liverpool is growing at the same rate.
The proportion of people aged between 21 and 24 years' old in Liverpool stands at 59%. This figure is higher than the average for England and Wales. This figure is an indicator Liverpool is drawing youngsters to the city, and that the city is changing to take advantage of this situation.
If a young graduate is considering their options, there is now a lot in Liverpool's favour compared to London. Yes, London still has most jobs, but there is greater competition for these roles. There is also the challenge of finding suitable and affordable accommodation in the capital. London can seem a lonely place when you can't meet with friends regularly, which is why Liverpool has so much to offer.
If you like the sound of Liverpool these days and would like to know more about the property market, please get in touch. At Peter Anthony, we are here to help you make your next move.