Thinking of becoming a Buy-To-Let Landlord?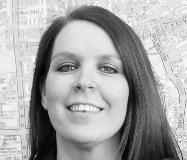 Gillian Bell Jan 1, 2020, 11:30 AM
The process of starting your own portfolio may at first seem daunting. There seems to be endless news articles / changes in government policy (stamp duty increased to 3% for second homes) / new regulations (PAT testing to become compulsory?) that can act as a deterrent to even the most fearless investor. A good letting agent will hold your hand through all the red tape and regulations and allow you reap the clear and obvious benefits of renting out your own property.
Firstly, BTL mortgage rates fell in the third quarter. Both two and five-year fixed loans are cheaper now than they worth 12 months-ago. Ensuring you keep more of that rental income.
Lenders are keen to manipulate the market slightly to entice current and future landlords with lower rates due to tighter rules and the fears and uncertainty over Brexit and the impact this will have on house prices.


Top Tips
Managed or Solo? – an obvious headache for landlords. The management fee always feels expensive until you have an issue. You can pay up to 20% for a fully managed service (Peter Anthony offer fully managed at 10% + VAT – see our fees here). The main question you must ask yourself is, 'how much time can I spare on the management of my property?' But also, 'how close is my BTL property?'

You just also consider, as a Landlord going solo, how up to date you are with new legislation and policy changes. A good letting agent stays abreast of regulation change and updates their landlords accordingly.

Your management fee is also tax deductible (more below), so you can normally knock a couple of % off…


Tax Breaks will soften the blow – Repairs, service charge, ground rent, management fees, utilities paid by landlord are all tax deductible. The cost of replacing items is also allowable. Cuts to mortgage interest tax relief will occur this year, with a 20% income tax deduction instead.




Do your homework – It may seem obvious, but your rental income has to be enough to pay your BTL mortgage (and a bit more). Lenders will complete a 'stress test' to ensure you can pay your mortgage even if there is an increase in mortgage interest rates.
If you want to talk to explore investing in a BTL property, please contact us for a no obligation meeting to discuss investment opportunities and to calculate profit for a proposed purchase.