Spring Statement: Key Takeaways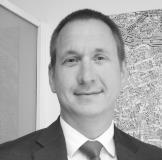 Tom Simper Mar 24, 2022, 15:20 PM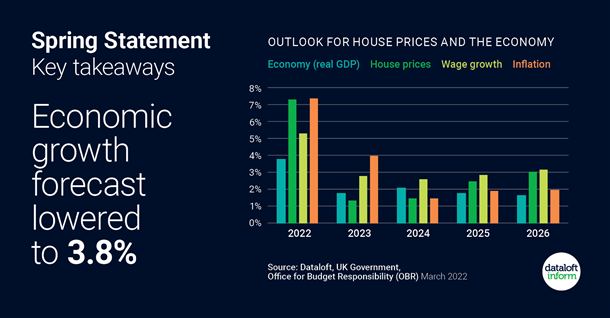 The Chancellor warned that the global economic outlook is 'challenging' in his Spring Statement. The OBR has lowered its economic growth forecast to 3.8% this year, down from the 6% forecast in October.
Property price growth is expected to outperform economic growth this year, averaging 7.4% over 2022, before slowing to 1.3% in 2023. No price falls are predicted over the next five years.
Wage growth is forecast to be in the region of 5.2% in 2022, higher than average. However, inflation is expected to average 7.4% and not return to below 2% until 2024.
Measures taken to tackle rising costs include: a 12-month cut in fuel duty, an increased National Insurance threshold and 0% VAT on energy-efficient equipment. Source: Dataloft, UK Government, Office for Budget Responsibility (OBR)