Manhattan of India
Alaine Bradbury, Estates Manager, PAD4U Letting Agents Manchester writes: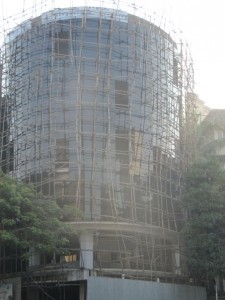 You may have noticed I have been away on holiday to India. On my trip I took note of all the different culture that India offered and of course took note of the Property and Housing market .
I Stayed in Santacruz in Mumbai which is reported to be an upper class area. It is situated close to the airport with a local train station that runs trains across the city regularly a bazaar (market) open daily. There is also a Kalina Mumbia university campus (most popular studies are in Life Sciences & Biotechnology ). Upon learning what I did for a living residents commented that the rents have increased dramatically in the area in the last 12 months for example a 1 bedroom, 2005 new build , apartment would set you back around rupee 6000= £77.00 a month.
Indian property news has reported in the recent years a record rise in prices on par with some of the highest real estate prices in the world more recently the credit crunch has affected them marginally with a slight fall in prices. In such terms, Mumbai has been named 'Manhattan of India' as it can put ''New York's Manhattan to shame''.
The property prices as well as the increase in rental values in Mumbai owe much of its credit to the large scale investments in the commercial sector. Mumbai has always been the hot favourite for most of the corporate sector to have their headquarters in the city. With increasing investments from Global Company's, there has been a growing demand for office space; which has consequently created an imbalance in demand and supply for residential properties.
Photo taken of a new block being built in Santacruz West, note the old technique of tree branch scaffolding mixed with the shiny new glass !